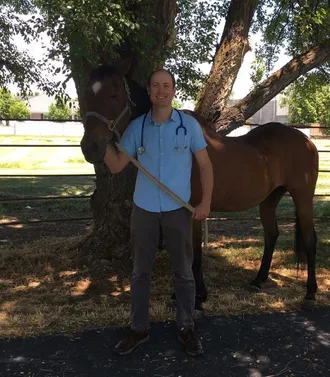 Dr. Robert A Bradford: Small and Large Animal Veterinarian
Veterinary School - Utah State and Washington State University combined
veterinary (WIMU) program, 2018

Background - I grew up in Salem, Utah. I graduated from Utah Valley
University before going to vet school. I first came to cache valley when I
attended USU for vet school and decided I didn't want to leave. I married
Alejandra Alducin in 2011. They had a bouncing baby boy in 2016 and another
in 2020. When I am not helping animals I enjoy hiking, fishing, and water
coloring.